Hi, I'm Carter of RunBearRun fame, formerly known by many as the Fort Worth's Sexiest Man Alive1.
---
1 This statement has not been evaluated by anyone with eyeballs.
---
As many of you remember, I used this blog to chronicle my journey to running my very first Half Marathon at the 2015 Cowtown in Fort Worth this past February. And as some of you may know, I had big plans to run my first two full marathons this coming winter – the Dallas Marathon in November 2015, and the Cowtown Marathon in February 2016.
And, as all of the staff at Baylor All Saints know, as well as anyone near enough to hear me shouting into the wind, that's probably not going to happen anymore because in September, I broke my leg playing rugby.
Am I happy it wasn't something worse, like an ACL tear or getting hit by a double-decker bus? Sure, absolutely.
Am I happy that, as of last week, I can start running again? Oh my word, yes.
Does that mean I have to be psyched about starting all over from the beginning? No, dammit.
My first run back after two months of inactivity was last Wednesday, and it was awesome. Of course, by awesome I mean that I (figuratively) collapsed and (literally) vomited after just two miles.
Oh, how the mighty have fallen.
But, that's not the point of this post. I've done my sulking. I've done my bitching. Now it's time to pull my batman underpants on and get to work. And I have a LOT of work to do…
… because I will be running the Cowtown Marathon this coming February, come hell or high water. Ain't nothing going to stop me.
Now, a normal marathon training plan calls for three months (twelve weeks) of intense training, and assumes you can reliably run three miles. Cowtown is just about 15 weeks from today.
The problem? I can't reliably run three miles.
Yet.
There's nothing I love more than a challenge, especially a hard one. It makes victory so much sweeter. But, unfortunately for me, I can't defeat this challenge by my normal method of running full-speed at a brick wall until it crumbles. If the last two months have taught me anything, it's that I'm no longer the beer-keg-shaped indestructible demi-God I once was.
Don't get me wrong – I'm still beer-keg-shaped; I'm just not indestructible anymore.
So, how am I gonna manage this? Well, to put it bluntly, I'm going to have to plan very carefully and science the shit out of this.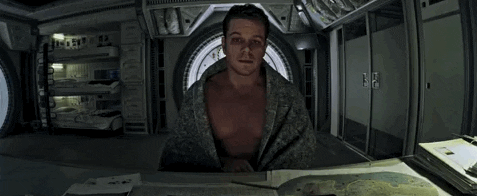 Here's my plan so far:
THE PLAN
For the next three weeks, I'll be doing a 2 mile run every Tuesday and Thursday, a 2 mile pace run every Wednesday, and then a nice easy slow run on Saturday starting at 2 miles and working my way up by 1/2 mile each week. That'll get a decent base under me, and by December 7th I should be able to run three miles with relative ease.
I'll also be attending CrossFit 4-5 times per week. This is important for three reasons:
I love it.
The fast-paced WODs will help build up my cardiovascular endurance (and shed unneeded pounds),
The strength workouts will help build my muscular endurance (and shed unneeded pounds).
Then, starting on December 7th, I'll be jumping into Hal Higdon's 12-week Novice 1 Marathon Training Plan, which ends just in time for the Cowtown Marathon.
The linchpin that holds this whole plan together is rest, recovery, and nutrition. I need to get at least 7 hours of quality sleep every night (preferably more), I need to carefully watch my macro-nutrient mix and calories in/calories out, and I'm going to be getting far too familiar with lacrosse balls and foam rollers. But it's doable. It can be done, and I will do it.
And come the end of next February, I'll be doing the most white-boy celebration ever.
For those of you who enjoy reading this (likely to help you fall asleep,) stay tuned. I'll be writing run reports every Monday and Thursday.
And, for those of you putting a French flag filter over your Facebook profile photo, good work. You have done literally nothing to help, but everyone thinks you're a good person because you care, which is really the whole point anyway, right?